Biography
Masoud Haghi was born in 1987 () in Tehran, Iran.
Masoud get interested in computer science when he was 3 years old. The childhood curiosity caused he follows to learn more. Over the time he learned a lot about the computer and electronic. First of all he started to learn about computer programming. It was delightful to learn programming for him although it was a little hard. As time went by, computer animation and 3d modelling got his attention and he started his education in mechanical engineering with specialize in industrial drafting.
Career
Founded Parsa Team just after finishing the high school and start working in software development field. In early days of internet and web and gaining popularity between companies and people around the world, the search for new technologies and methods to be used in designing and development of more attractive website was trend and hot topic in every conversation.
The first attempt to bring 3D environment to website designs was creating perspective layout and using realistic textures to design something different than plain website. With gaining popularity of Macromedia Flash and Shockwave, there was another step towards the possibility of bringing the full 3 dimensional environment to websites by creating 3D models and make it interactive and allow the use to play around with 3D objects instead of plain text and images.
Unfortunately, due to lack of transmission speed over the dial-up internet during the times and heavy size of 3D designed websites, it was not practical to design and implement interactive 3D website.
Over the time, with improvements in Flash technologies and enhancement in internet speed, Flash was able to bring the illusion of interactive 3D website designs by using realistic images and animation effects.
Over many years working at Parsa Team, we have explored enterprise application development, game and game engine development, and multimedia entertainments and even computer and network security and building computer equipment for special purposes.
Experience
Royal Web Agency


Founder and Cheif Executive Officer

Masoud Haghi
Business development and strategy management
Marketing and customer management
Tehran, Iran
(
July 2016
– Present)
Visit Royal Web Agency Website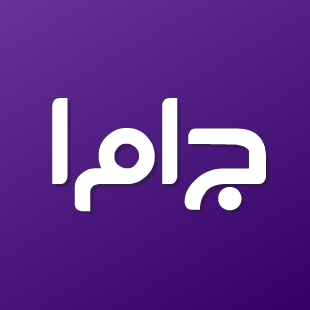 JaaMaa


Founder and Cheif Technology Officer

Masoud Haghi
Brand and business development. Designed and developed brand strategy and business model to attract potential market and gain profit from services.
Design and development of comprehensive system to manage the real estate companies and agents.
Consulting on marketing and system operation. Advice on the marketing approach and use analytic data to determine the potential target audience.
Tehran, Iran
(
January 2016
– Present)
Visit Jaamaa Website
Education
Asia Pacific University of Technology and Innovation
Master of Science, Mobile Communication Systems
Kuala Lumpur, Malaysia (2014 – 2015)
Asia Pacific University of Technology and Innovation
Bachelor of Science, Computer Science with Specialism in Web Development
Activities: Microsoft Student Partner
Kuala Lumpur, Malaysia (2009 – 2012)
Windows Server Administration, Microsoft
Kuala Lumpur, Malaysia (2010)
Azad University
Bachelor of Engineering, Mechanical Engineering with Specialism in Industrial Designing
Activities: Founder and President of Mechanical Engineering Society
Qazvin, Iran (2005 – 2009)
Nanonet Educational Institute
Master CIW Designer
Tehran, Iran (2001 – 2003)
Elm o Adab
Diploma of Mathematics and Physics
Activities: Computer Science Competition, Mathematics Competition
Tehran, Iran (2000 – 2004)
Certificate
MCTS: Exchange Server 2010, Configuration, Microsoft
MCITP: Server Administrator, Microsoft
MCTS: Windows Server 2008 Network Infrastructure Configuration, Microsoft
MCTS: Windows Server 2008 Active Directory, Microsoft
Pro: Windows Server 2008, Server Administrator, Microsoft
MCTS: Windows 7 - Configuration, Microsoft
Windows 7 Beta for IT Professionals, APIIT Corporate Training, 05 November 2009

Awards
Microsoft Imagine Cup 2012, Kotah Kinabalu - Malaysia

Top #6 Software Design Local Finalist Team
Hack@Mind, Kuala Lumpur - Malaysia

Windows 8 App Challenge Second Award
Most Promising Startups Challenge Award
The Three Musketeers Challenge Award
Beauty Challenge Award
Discover MY Apps Hackathon

Award by Ministry of Tourism and Culture
What people say?
Ian
Su
Microsoft Developer Evangelist
Masoud is one of my Microsoft Student Partners (a Microsoft student ambassador program) at APIIT. Masoud is an enthusiastic go-getter, a leader amongst his peers. A very bright student, and an excellent team player - he takes challenges head-on, and a pleasure to work with.
Hema Latha
Krishna Nair
Senior Lecturer at Asia Pacific University
Masoud have worked on scope nased development with me. Very detailed person. Self motivated and has a research attitude in every work done.
Jovian
Tan
MACH Intern at Microsoft
I had the opportunity to work with Masoud during my internship time with Microsoft. He is a very hardworking and smart individual. You will definitely appreciate his attention to details and quality of work, it's amazing. I enjoy working with him and would highly recommend any organization who appreciate superb programmer talent with a taste of art.

Microsoft Imagine Cup
You're an app making machine!
Work History
In past decade, there was huge opportunity to work in different industries and accomplish great results and experience in each field. The following is brief summary of the projects and accomplishments by category and industry.